Neorj! New World! V0.1.05
A downloadable game for Windows
We have updated demo to V0.1.05.
Update includes:
New level

Flying creatures

We have added animation in bestiary to creatures.

Added physics of objects destruction (for walls) of

Changed charecter redirection system. Now when your character dies - you are resurected with recovered HP near last saving saving.

Hints and directions are added in the world of portals

Decreased time for spells recovery
Project in the platformer genre. The main character Heli is a girl, who had a mission to save a fantastic world and populate his kind beings from enslavement. The girl attended by spirit - the keeper of the worlds, in a shape of a dragon, designed to protect it.

Travel between the worlds will immerse you in the atmosphere of a variety of fantastic locations, where, along with Heli and her faithful helper, you will meet with deadly inhabitants of the worlds. The victory over these formidable creatures who feel themselves as full masters will require the player not only to solve puzzles, improve magical abilities and discover the hidden potentialities of each world, but also real courage. Discovering the step-by-step "the Neorj" universe, everyone can feel himself involved in the ultimate goal - saving a mysterious beautiful world that is on the verge of extinction.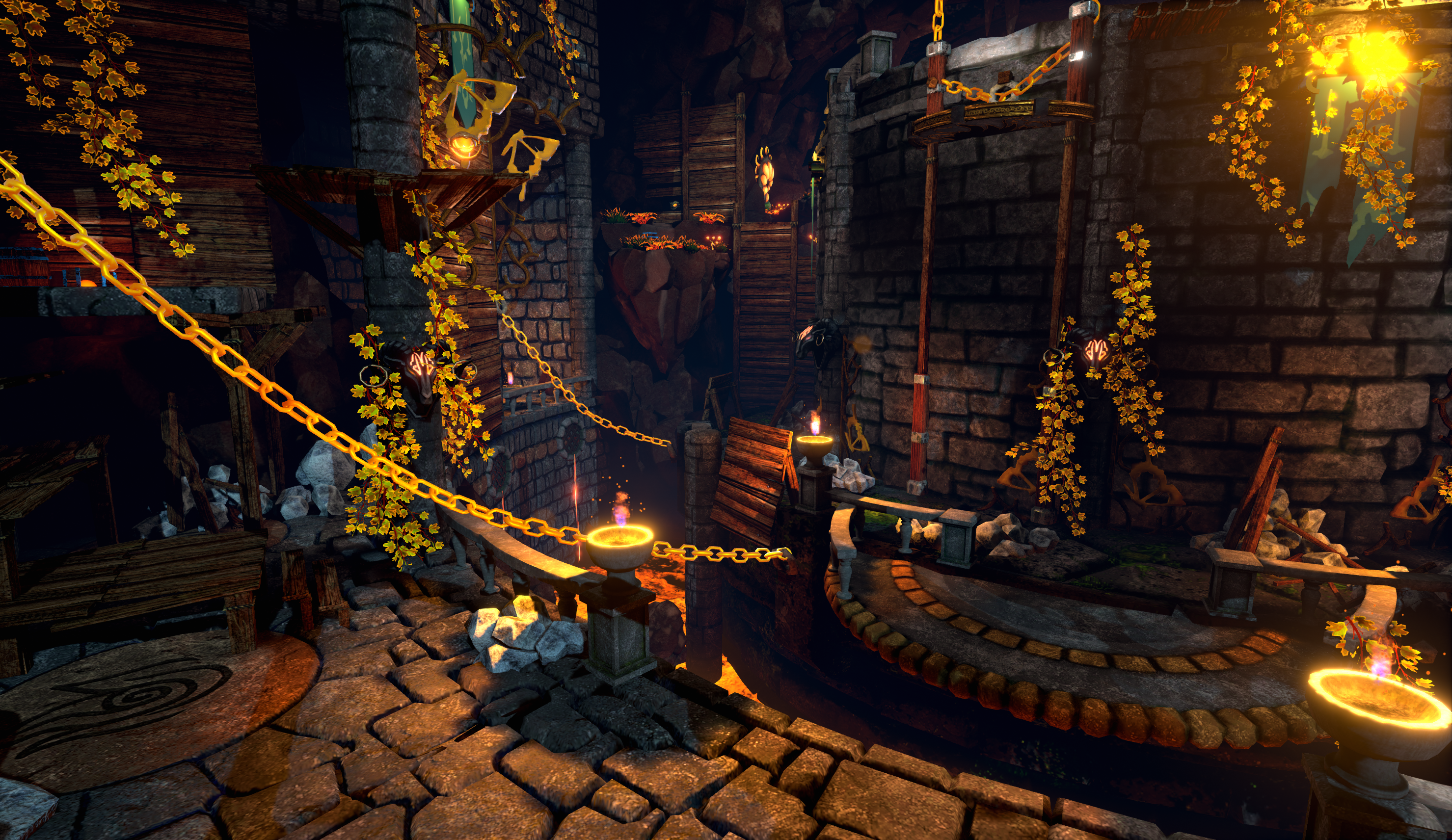 In combat, the forces of the heroine and dragon are summed up: the dragon uses attack spells, and Heli uses defensive spells and summons combat creatures to her side. One of the heroine's fighting creatures will be a bear toy, turning into a ferocious bear and fighting in close combat. As you pass, the player will find other toys and meet new characters, which will help shed light on many mysteries of the mystical world, including the puzzle of the birth of Heli ...
Download
Download
http://www.neorj.com/NeorjV0.1.04.rar